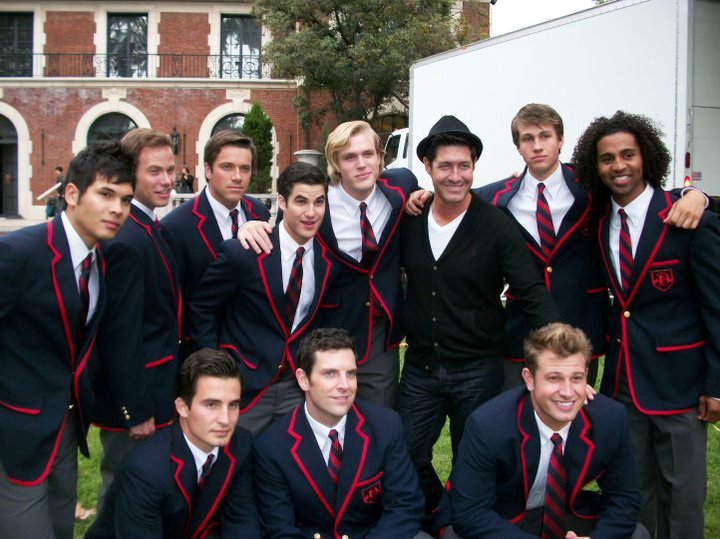 "
Glee
" skips this week from airing a new episode but FOX offers a new sneak peek of the next one. Titled "
Never Been Kissed
", it looks like the episode is going to focus largely on Kurt's new finding which comes in the form of Darren Criss.
Kurt is considering a transfer to another school, words are it has something to do with him getting a love interest. At the end of the preview, Mr. Schue informed his students that they have a new competition calling themselves Dalton Academy Warblers. It is an all-boys boarding school where Criss' Blaine is schooled. According to some reports, Blaine and Kurt would perform "Teenage Dream" together.
Despite the episode's title, EW said in its corrected news that the ones smooching are not Kurt and Blaine. However,
Chris Colfer
said fans should expect something big happening to Kurt. "It's so big that we had a full meeting about it that we can't say anything. That's never happened before. I will say it's about Kurt," Colfer teased.
Talking further to
TV Guide
, Colfer admitted he was surprised when reading the script. "And then I thought, 'This is so terrific.' It's going to send a whole other message to the world," he gushed.
"Never Been Kissed" airs November 9 on FOX.