I have a confession: before it was announced that Glee was doing a tribute episode of The Rocky Horror Picture Show, I simply had no clue at what it was all about until I saw it a week prior to The Rocky Horror Glee Show is aired on Fox and I would like to say that it proved to be very beneficial for me to relate to the three decades old movie.
That said and done, I loved this episode.
Because it incorporated fun songs into already established storylines and gave them a new look. And what was the best part of the deal; it was more of a Rocky Horror tribute than a remake, as Glee put its own spin on the musical. Even though they sanitized it a bit, "The Rocky Horror Glee Show" was still quite risqué (All those abs! The gold shorts! Will and Emma!).
The relationship between Will and Emma hasn't been featured much this season, but that changed this week, as the inspiration behind honoring Rocky Horror felt organic, like a natural (albeit moronic and self-centered) decision Will would make in the face of losing Emma to Carl.
Unlike the Britney-based trainwreck of a few weeks ago, nothing about this episode felt forced. Which is an impressive feat to pull off, considering how random it may have seemed to some viewers that every song was from a film that came out over three decades ago.
Neither Brad (Finn) nor Janet (Rachel) ended up in bed with Dr. Frank-N-Furter, but there was still a whole lot of sexiness going on. Between Sam, Mr. Schue, and Finn the abs were out of control tonight. And how hot was Will and Emma's "Toucha Toucha Touch Me?" I love those two together, but it looks like Dr. Carl is here to stay for the time being. I can live with that because Dr. Carl seems good for Emma and John Stamos is a wonderful addition to Glee. I've been looking forward to hearing him sing on the show, and he didn't disappoint—his version of "Hot Patootie" (or as iTunes calls it "Whatever Happened to Saturday Night?") was fantastic.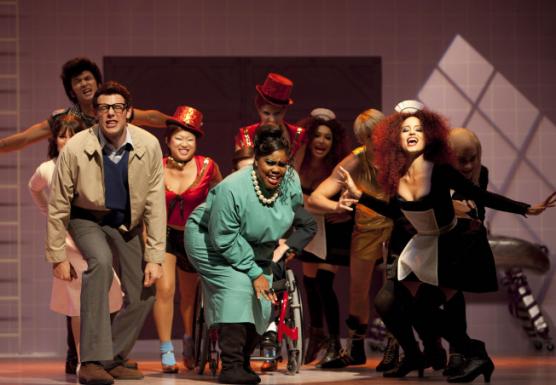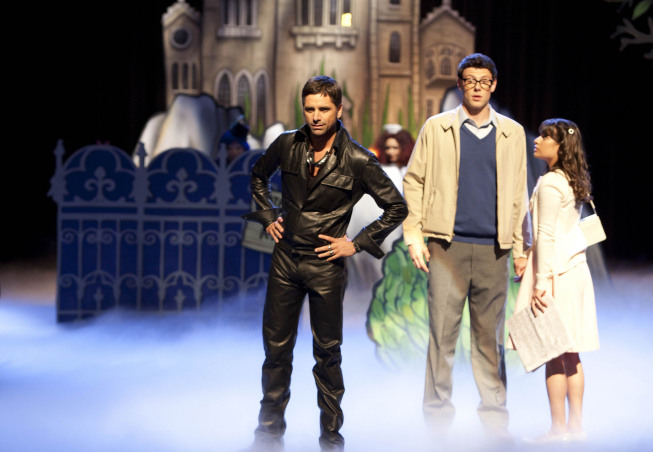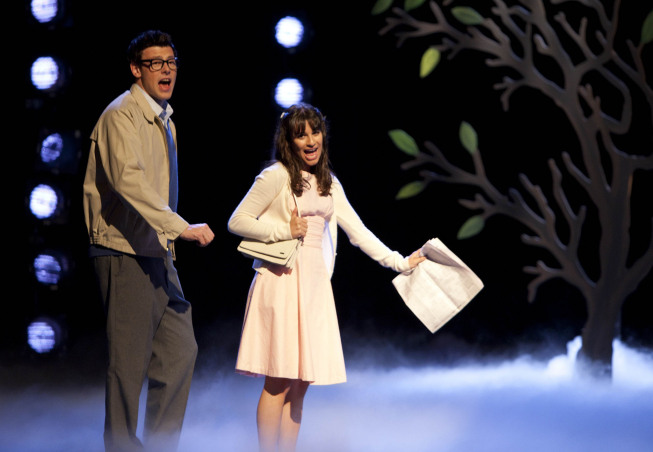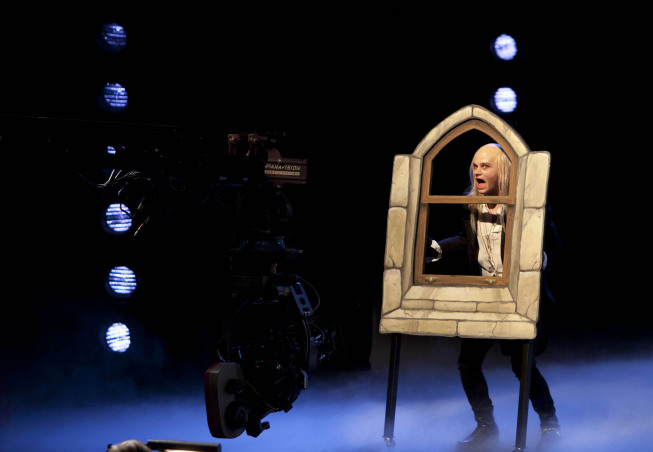 One of the biggest changes Glee made was having Mercedes play Dr. Frank-N-Furter, the role Tim Curry played in the 1975 movie. They played down the transvestite aspect of the role, and changed the lyrics in "Sweet Transvestite" to "Sin-sational, Transylvania," rather than "Transsexual, Transylvania." It was really different to see Mercedes play Dr. Frank-N-Furter, but ultimately I enjoyed her take on it.
Original Rocky Horror actors Barry Bostwick and Meat Loaf made cameos as mangers of the local TV station.
The casting was great—Kurt as Riff Raff was brilliant and Finn and Rachel were ridiculously cute as Brad and Janet.
Puck has been noticeably absent these past two episodes. But not to worry he returns in Never Been Kissed.
Sue's Corner is back and it looks like she has set her eyes on a local Grammy.
Overall, I thought "The Rocky Horror Glee Show" was a fun episode. The way they worked it into the plot made sense to me, and it didn't feel as forced as some of the other theme episodes. Even though Will was acting kind of stupid, it seemed believable that his feelings for Emma would cloud his judgment. I also really enjoyed the music, with "Time Warp" and "Hot Patootie" being my favorite performances.